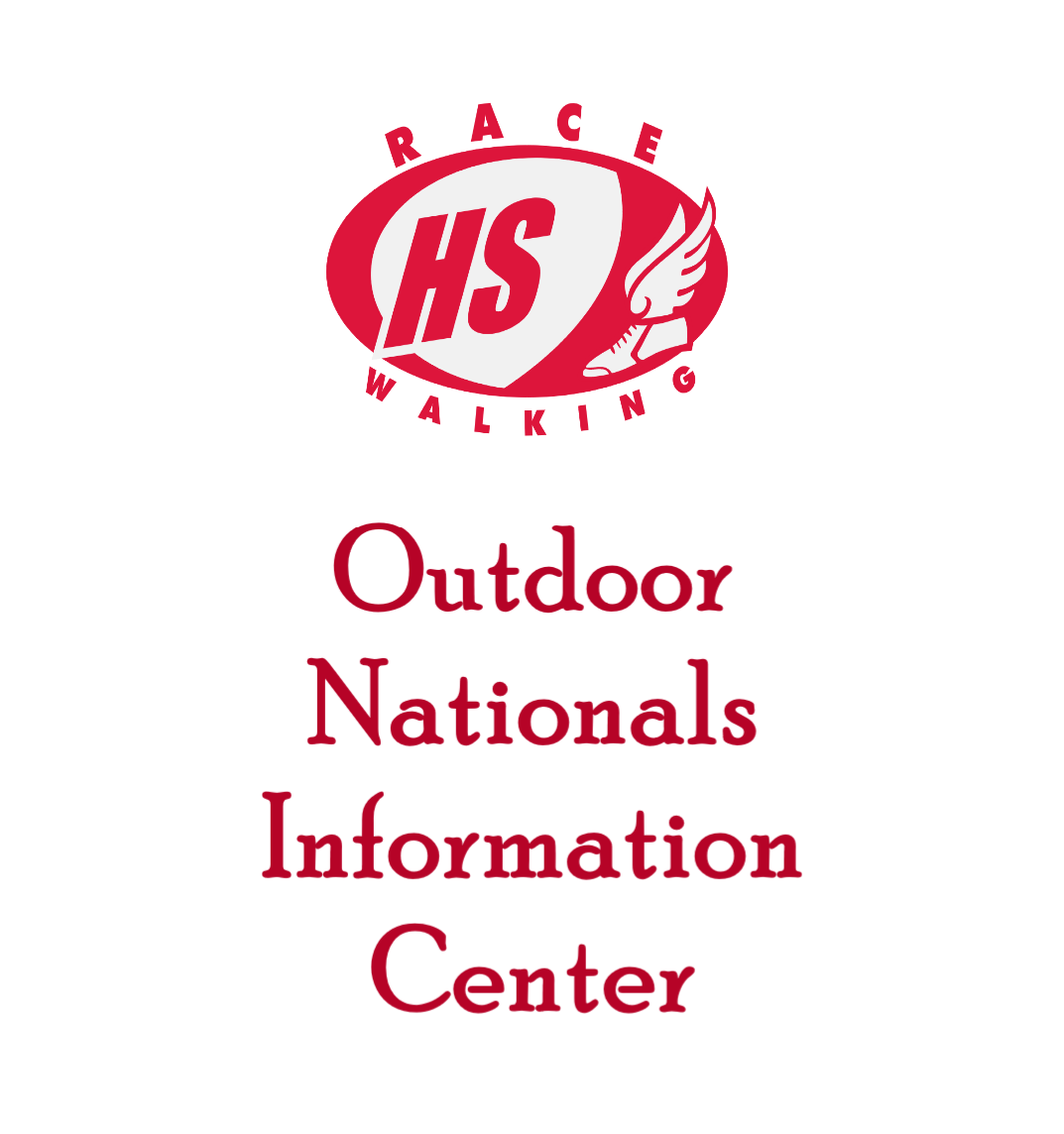 One stop shopping for details on all of the Outdoor National Championships that have a Race Walk on the track events schedule.
Here is everything we have on the major post season meets. As details emerge, we'll update this page.
Use the links to get full meet details and to register to compete.
Adidas Nationals | June 17 | NC A&T University | Greensboro, NC
3000m (combined race) | qualifier (none listed)
Nike/NSAF Nationals | June 17 | University of Oregon | Eugene, OR
3000m | 15:40/9:30/8:50 (B) | 17:00/8:50/8:10 (G)
New Balance Nationals | June 18 | University of Pennsylvania | Philadelphia, PA
1 Mile | 8:10 (B) | 8:10 (G)
USATF U20 Nationals | June 24 | University of Oregon | Eugene, OR
10000m | 55:15/26:00 (B) | 59:45/28:30 (G)
USATF Youth Nationals | June 29 | Icahn Stadium | New York, NY
3000m (13-18) | No qualifying standard
USATF Junior Olympics | July 25-31 | Hornet Stadium | Sacramento, CA
3000m (13-18) | Qualify through association/regional advancement
AAU Junior Olympics | Aug 1-6 | NC A&T University | Greensboro, NC
3000m (13-18) | Qualify through district/regional advancement