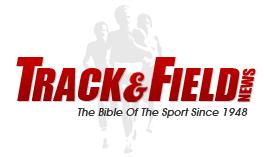 Track & Field News (the premier US publication of the sport that every athlete, coach & fan should subscribe to) releases an annual edition where the top athletes are ranked in each Olympic/Championship event.
Even in the craziness of 2020, they've continued the tradition. Here are the Podiums, as they're called this year.
It's important to note the connection to High School Race Walking. Both Robyn and Amberly began their careers in Youth and HS competition, each being a top Junior (U20) competitor who also spent time in the NAIA.
Robyn's career predates this website and it's rankings. She's been at this since the late 1990s, when she dominated US competition. After over a decade away from racing, she returned and assumed a spot at the top of the US again.
Amberly is the last, and best, athlete to come out of the storied program of the late AC Jaime, the South Texas Walking Club, aka, The Fighting Turtles. Now she is coaching and passing along his wisdom while also searching for any Olympic berth.