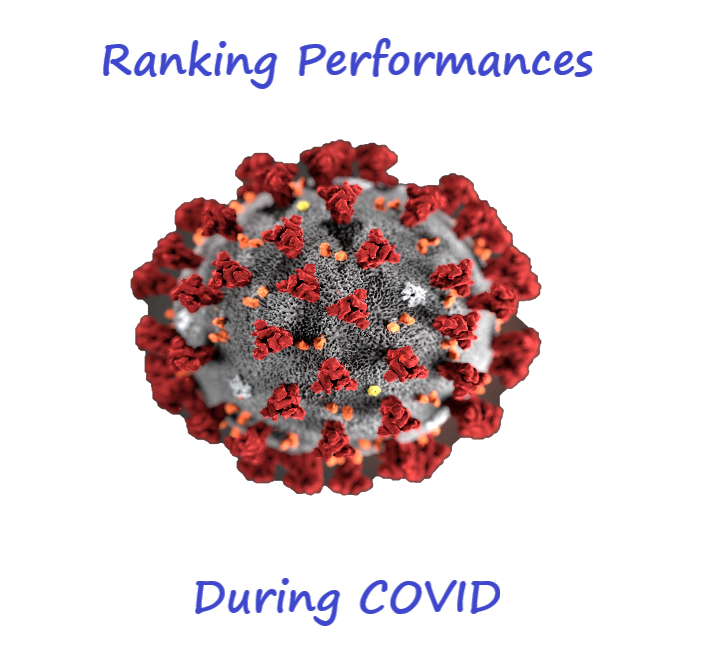 COVID has turned so much of the normal world on it's head over the last year. In relation to this website's basic mission, having performances to put on performance lists so that athletes can see their relative achievements against their peers and coaches can find a place to use that information in recruiting, there is no greater reason for being here. The end of competition in the 19-20 seasons was pretty dramatic and put a stop to all of that. The world stopped in every way.
Fast forward to the 20-21 season and we've seen some valiant attempts to offer competitive opportunities for athletes. We've used relationships with various meet organizers to have RW events added to meets where and when it was feasible. This provided events where athletes could compete in standard conditions with judging.
Most of these opportunities are now gone for the remainder of the Winter Season and might not return for the Spring either. But, schools are finding ways to compete. Some are doing dual meets and others are doing virtual dual meets. There are a few championship/invitational meets on the calendar, but they're the exception.
So the question is how to be fluid and adjust so that athletes can get some value from the season, our Performance Lists, and be able to have a resume for college coaches?
The answer is that we've arrived at is to Roger Maris the Performance Lists for the year. What does that mean for people who are not Baseball fans? In 1961, Roger Maris broke the single season record for Home Runs, formerly held by Babe Ruth. Because he played more games, the MLB Commissioner added an Asterix (*) to the record. It was an awful decision for the wrong reasons and was eventually removed. Here, we can apply some of that same logic for the right reasons to have a positive result for Race Walking.
So here's how it will work:
Performances in invitationals/championships will receive top billing in all cases, even if a faster time is achieved elsewhere.
Athletes achieving a time that would allow them to be ranked will be accepted from the official results of dual meets, but will be noted as such.
Times from these dual meets will not qualify for records or all-time listings, as the standard judging is simply not available.
Hopefully, this serves to benefit HS programs in keeping their athletes engaged in achieving excellence and assists college coaches in being able to recruit athletes & offer them scholarships based upon that excellence.
Thanks to Coach Alex Young of Sachem North HS for being a sounding board on this process. His years of experience and wisdom are truly appreciated.