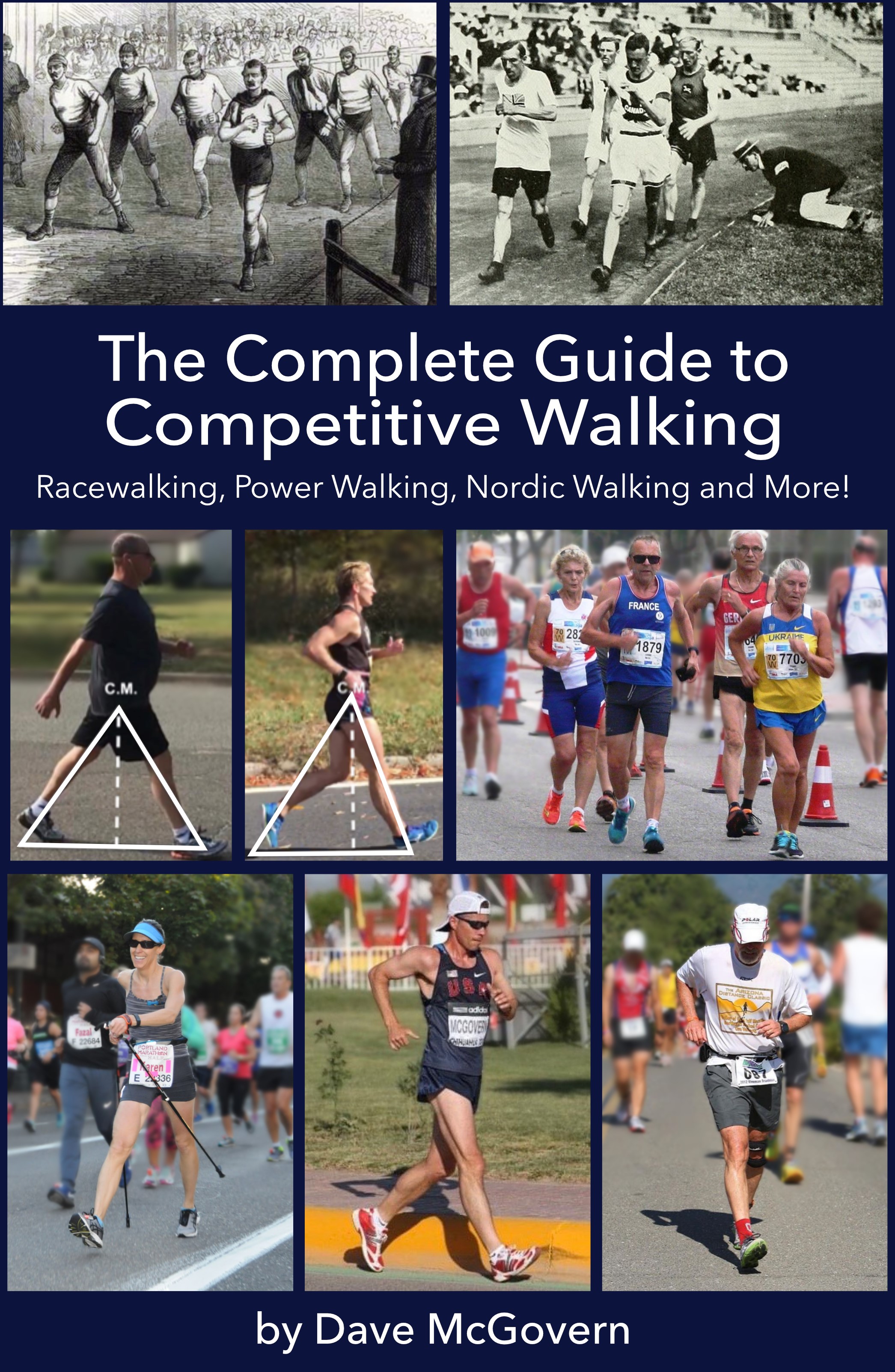 Oftentimes the title of a book may be an attempt to grab attention where it is not warranted or perform a bait and switch on the intended reader, The Complete Guide to Competitive Walking, by Dave McGovern, does none of those things. As 3x Olympian Philip Dunn states "you have a treasure trove of walking information in your hands. You'll learn more than you thought you ever could about how to put one foot in front of the other".
No statement could more accurately describe what you receive in the 300+ pages of detail on how to accomplish any type of walking program. Dave's decades of bringing walking training, through his world-wide schedule of clinics, has given him specific insight into the variability in training needed to complete and compete in many different variations of walking races.
As multi-sport and other endurance activities have become more popular with recreational athletes, more of those competitors have sought to integrate walking into the race for various concerns over doing so as a runner. This encyclopedia covers everything one could possibly contemplate in the competitive and fitness arena, and does so in a way that disarms the reader to the point where it's like having a conversation with the author. This is why Dave has been the pre-eminent clinician in the event for so long. He's able to translate the science and nuance of training to the regular person in a way that puts them on the path to success from day 1.
I've read both of Dave's previous works, and even supplied photographs for one version of the Race Walking book, so the content is something that I am very familiar with. Even with that, and knowing the author for over 30 years (yes, we're that old now), this was a must have addition to my coaching library, if just for the additional training plans alone. Add in the stories, history, photography, sport science and other sections and it's a bargain at the price.
Seriously, if you walk as any part of your health and fitness routine, buying The Complete Guide to Competitive Walking is the best purchase you can make in 2021.