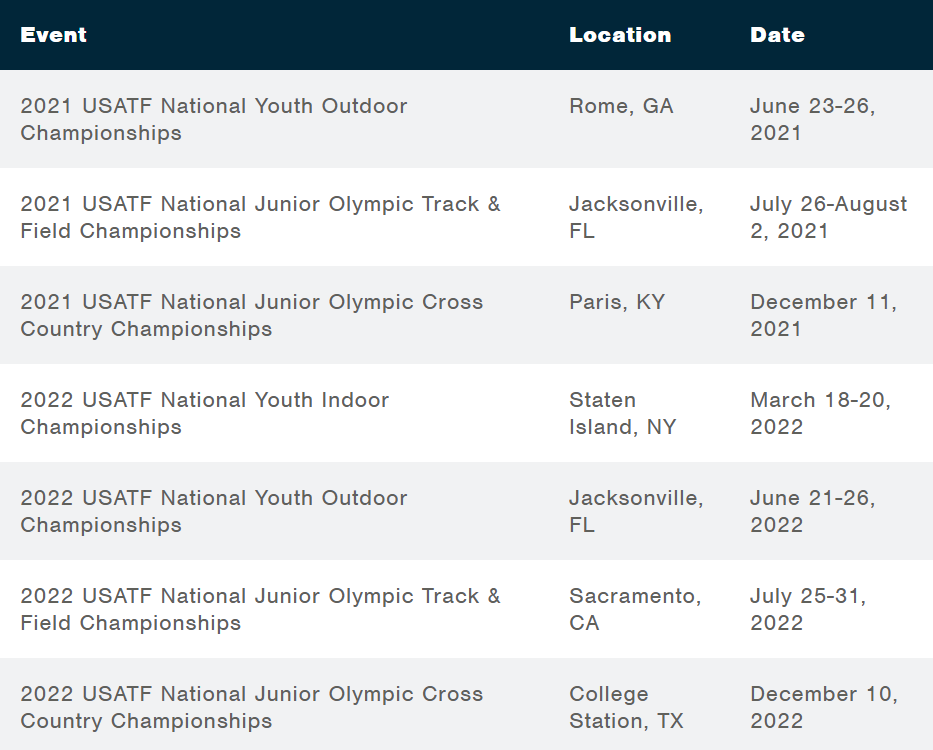 The Youth Committee USA Track & Field has released the dates and locations of Championship events for 2021-2022. All of the T&F meets include 1500m & 3000m RW events, based upon the age group. As with everything else during Covid, dates are tentative until announced as happening.
In the 4 T&F meets, athletes aged 9-12 compete at 1500m and 13-18 compete at 3000m. The Youth Championships allows all interested athletes to compete, while the Junior Olympics is open to athletes who advance by performance through their Association and Regional Championships. Waivers for participation in certain selected competitions may excuse attending these qualifiers. Contact your Association Youth Chairperson for details.
Here is the full announcement from USATF.