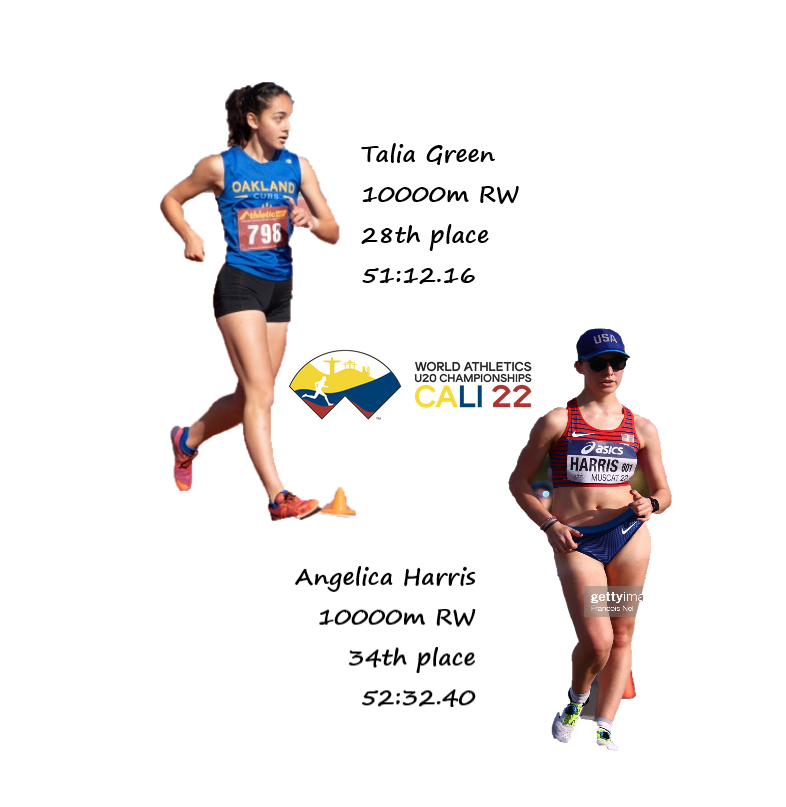 Team USA sent 2 women, Angelica Harris & Talia Green, to Cali, Colombia to compete in the World U20 Track & Field Championships in the 10000m Race Walk. Angelica is a veteran of international competition, having competed in the World Team Championships in Oman this spring. Talia is making her Team USA debut.
Both walked strongly in the second half of the field and neither received any red cards from the officials.
Talia finished in 28th place with a time of 51:12.16 and Angelica was 32nd in 52:32.40.
Full race results from World Athletics.