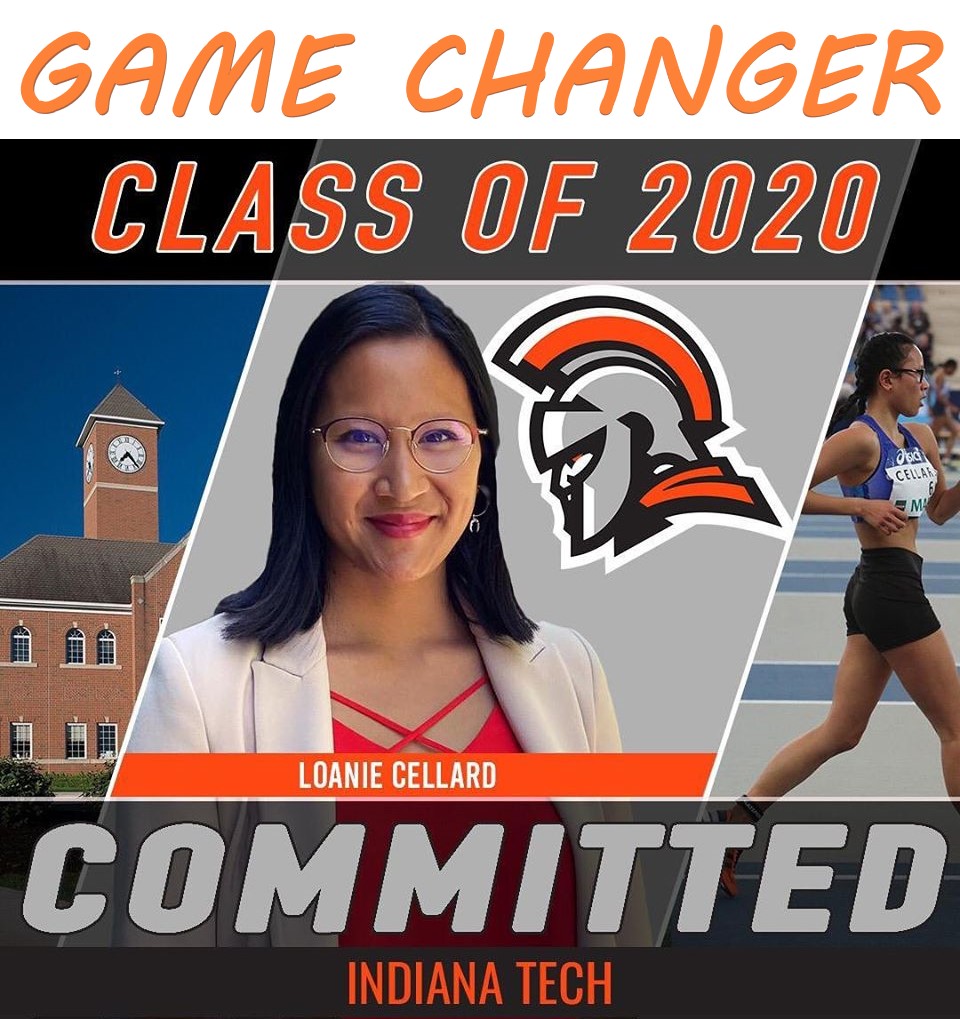 Why would the signing of 1 athlete be considered a game changer within the NAIA for the fortunes of the Race Walk, and potentially turn the sport of Track & Field upside down, in a positive manner?
When you're the perennial power house, Indiana Tech, which has traditionally relied on all other events to consistently challenge for National Team Championships, this is a shot across the bow at their rivals. Normally, it is the smaller schools that use the Race Walk as an event to get exposure for themselves and climb the point standings in the meet by concentrating resources in one small area. It works. Wisconsin-Parkside, Cedarville, Cornerstone, WVU Tech are examples of programs that have ridden the event to acclaim and relevance.
This week, Loanie Cellard (World Athletics bio) signed to compete at Indiana Tech for coach Doug Edgar. She's an immediate contender both Indoors & Outdoors to win the NAIA title. These are now critical points that their main rivals will either make up in other events, or by finally opening up their programs to athletes in the Race Walk.
This will mean one or two things come out of this signing. Positively, more programs across the NAIA open spaces and scholarships for athletes in the RW, broadening the opportunities for athletes to compete after HS (they may also convert athletes into RWers, which is also a plus). Negatively, the smaller schools will now have more trouble with recruiting if they don't have the financial resources to compete with the bigger schools. In either case, more opportunities for athletes in the market place will be a huge benefit for the event on all levels of competition.
It will be exciting, either way!