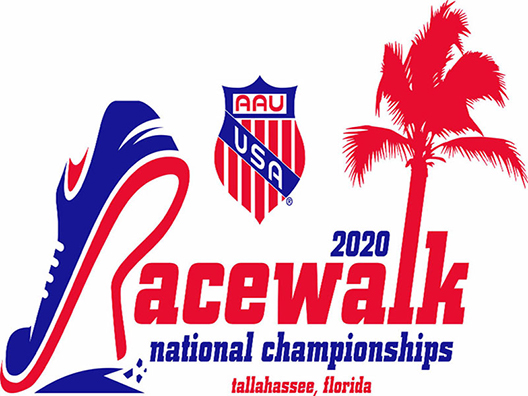 The AAU has decided to get back into supporting the Race Walk at a level that has not been seen since USA Track & Field (then TAC – The Athletics Congress) replaced it as the National Governing Body for sport. This is a good, scratch that, great thing for our event.
Yes, some will say that it's a duplication of the efforts of USATF, and it is, but there are a large number of athletes who compete in the RW who have no interest in USATF and will never participate in their events.
I've also been assured that the AAU is aware of the reputation for a lack of good officiating at their events in the past and that they are focused on addressing it immediately and creating an environment where that is no longer the case. Both are excellent for the development of Race Walking in the USA.
So, about the race.
When: December 5, 2020
Where: Apalachee Regional Park, Tallahassee, Florida
Distances: 1km, 3km, 5km, 10km
Entry Deadline: November 30, 2020
Full event information
Officials are still being recruited. If you're available and interested, signup here.
For those who believe that it is safe to travel and compete, this is a great opportunity for you to do that, in what should be a well organized event. I am hoping that this is the first of many & annual attempts to build a vibrant structure for the athletes, coaches, officials & fans of Race Walking. It can only help grow opportunity and create greater acceptance for the practitioners of our discipline.