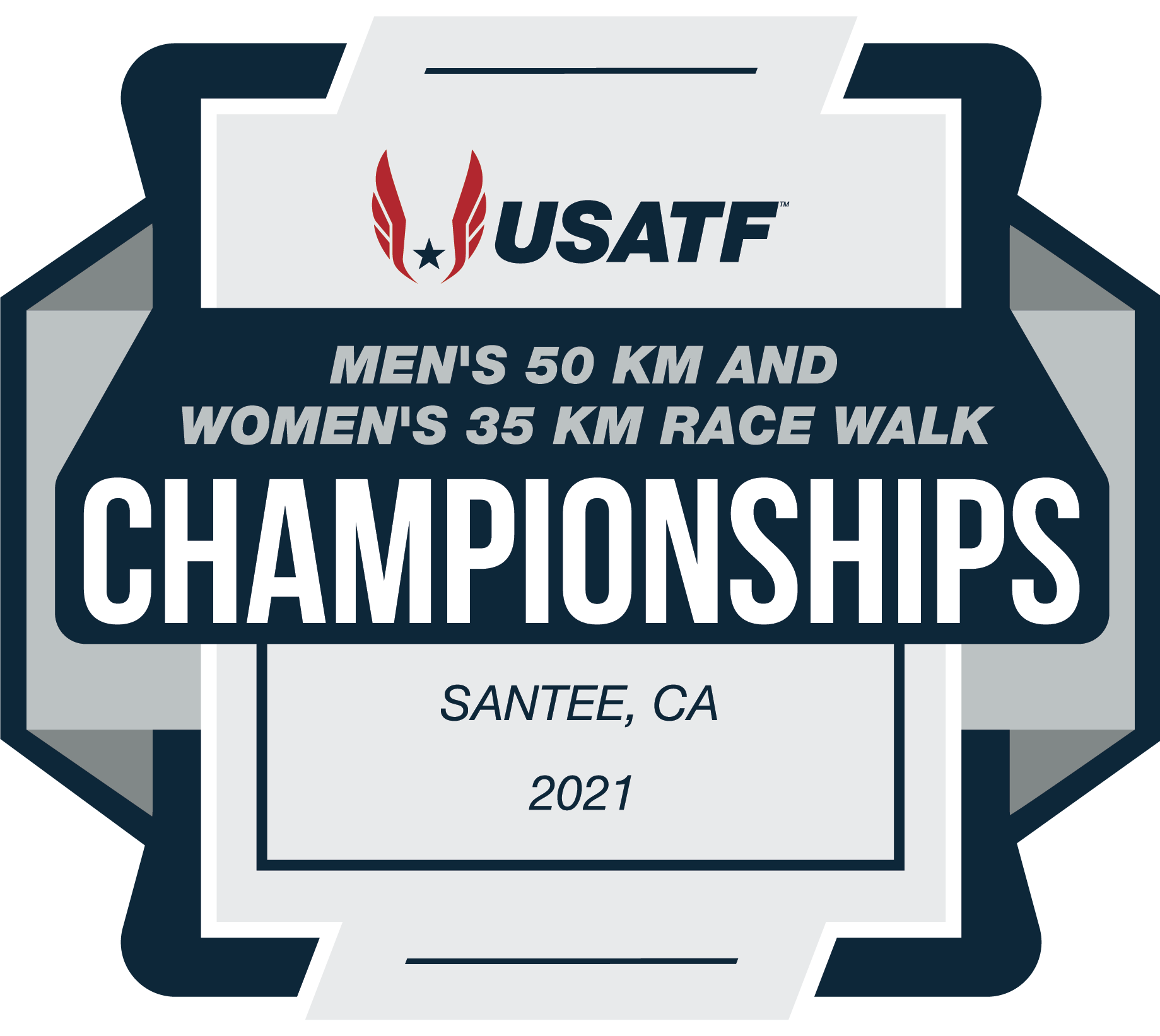 Sunday Feb 28 in Santee, CA, a field of 28 athletes will navigate the 1.25 km loop looking for glory, prize money, possible Olympic and World Championship qualifiers and just an opportunity to race. This is the first elite Race Walk in the US since Covid locked down everything, and while every other event group in the sport has had the opportunity to compete domestically in the previous 12 months, this is the first time for Race Walkers outside on NAIA college competition and AAU meets.
Normally our focus is on current HS athletes, of which only 1 will be competing at the 10km distance, Adeline Johnson of Valverde, CA. This is her debut at the distance and her first road event as well.
This event does provide a good perspective of the influence of event development at the elite level and necessity of competing at the HS level to be able to make the jump to the professional end of the sport. At least 17 of the 28 starters were active during their HS years either as part of that team and/or within a club structure. Without such involvement of athletes from the ages of 13-18 years of age, the chance of becoming an elite in a technical event like the Race Walk is noticeably reduced, although not impossible.
Fans should be able to follow the race with the live splits at the following link – https://www.results.chronotrack.com/event/results/event/event-60539, which will not be active until race time. Post race results should be located here – https://www.athlinks.com/event/81528/results/Event/960914/Results. Live videos, race updates, photos, interviews and more will be posted on twitter at https://www.twitter.com/RaceWalkTrials throughout the event.
Unofficial live stream may be here – https://www.facebook.com/AJGruttadauroRaceWalker
Regrettably, USATF has once again decided that Race Walking and it's athletes deserve no publicity or recognition for their efforts, and a live stream of the race will not be available. Should unofficial feeds become known, we'll do our best to update with that information.
Meet Management has produced a spectator's guide, which is included below. We'll give you the athletes to watch in each event.
US Men's 50 km – This race will be a four way battle between Andreas Gustafsson, Matthew Forgues, Nick Christie & AJ Gruttadauro. Michael Mannozzi could be a factor, if he is healthy. The men will be looking to unseat Olympic Trials winner Gustafsson for a spot in the Tokyo Games. Note, in a effort to be transparent, Gustafsson is listed as having taken a hiatus from racing. This is not entirely accurate. He served a suspension for EPO use.
US Women's 35 km: Robyn Stevens & Katie Burnett are the top contenders. Stephanie Casey, Amberly Menedez & Jennifer Lopez should be a strong 2nd pack and could surprise if the top 2 falter.
Open 20 km: Emmanual 'Natos' Corvera for the men with Janelle Branch & Celina Lepe for the women.
Open 10 km: Rachel Seaman making her return to competition.
International 50 km: David Velasquez should hold off strong contenters Jorge Diaz-Pineda and Jhon Castenda. All 3 will likely finish ahead of the US walkers.
International 35 km: Mariela Sanchez-Teran should lead the US walkers to the line.