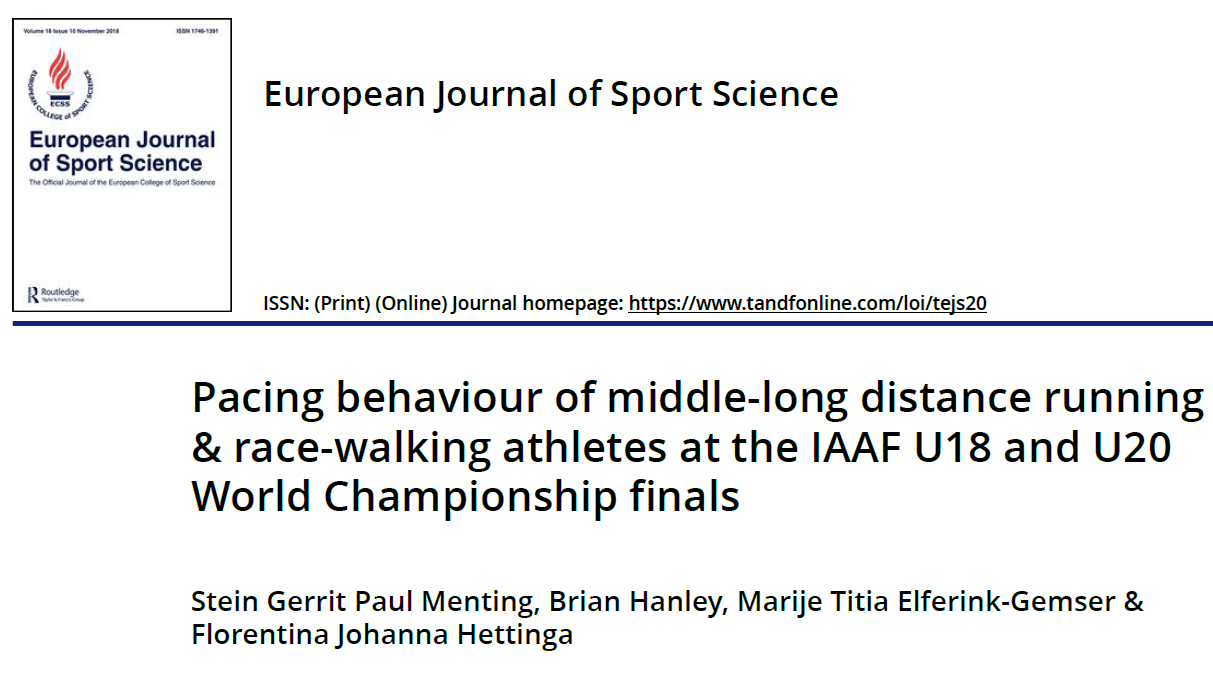 In a recently released study, Pacing behaviour of middle-long distance running & race-walking athletes at the IAAF U18 and U20 World Championship finals, the subject of proper pacing for Race Walkers in the U18 & U20 divisions was evaluated over distances of 5000m & 10000m.
This article is recommended reading for all coaches and athletes looking to develop the most successful training and racing strategy to maximize the likelihood of finishing on the medal stand.
Data was taken from the IAAF (now World Athletics) Under 18 and Under 20 World Championships between 2015 and 2018. Official finishing times, 1000-m split times and positioning data was used to determine the pacing strategies used by medalists, Top 8 or Top 12, and the rest of the field.
Overall, medalists increased their speed throughout a race creating a separation between the athletes during the race, as the Top 8 or Top 12 and the rest of the field are unable to match the speed of the medalists.
The conclusion reached is that the pacing behavior of these athletes is linked to the athletes' final ranking in the race. The highest ranking athletes (the medalists) increased their speed throughout the race. Over the course of the race, the other athletes failed to match the speed of the medalists, likely causing a separation between the higher and lower ranking athletes.