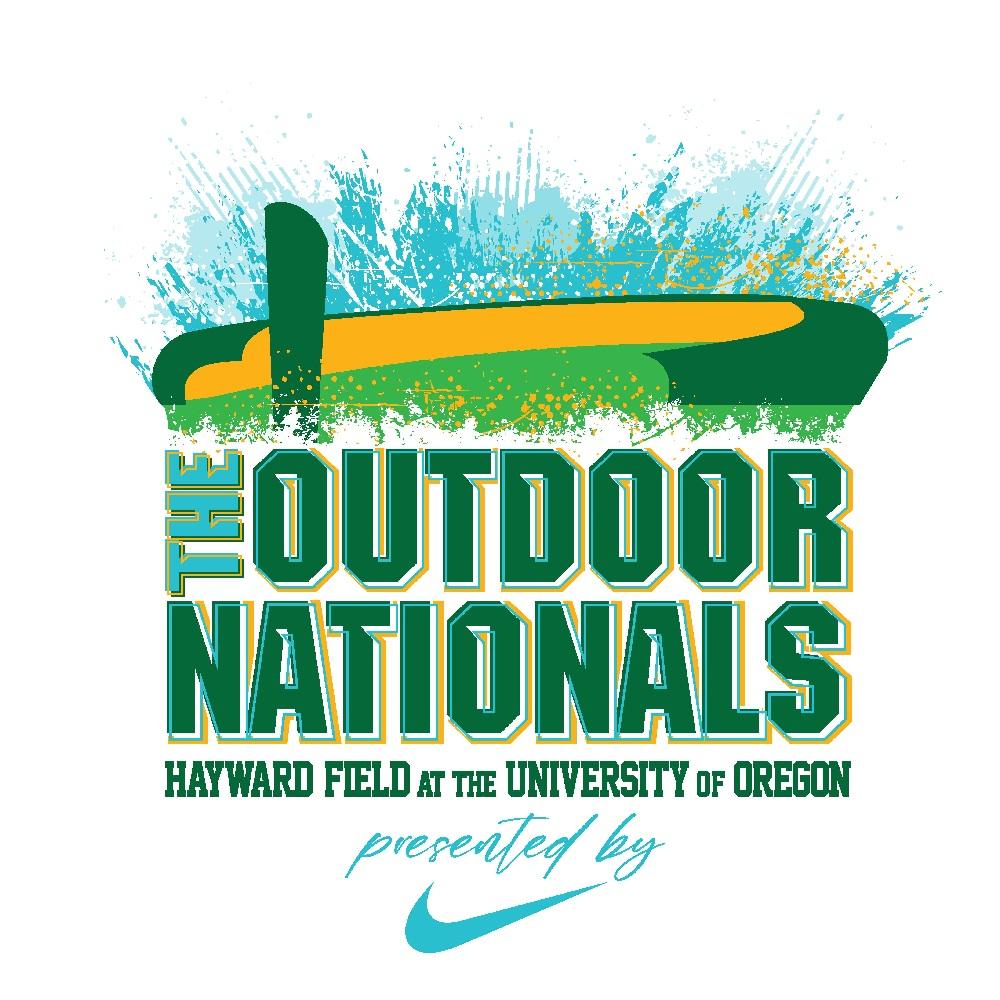 The NSAF Outdoor Nationals returns after a hiatus from Covid and at a new location, Hayward Field in Eugene, Oregon. Reduced racing opportunities for all T&F athletes nationwide have adversely affected the quality and quantity of the fields here. Race Walking was more effected than any other event in the sport, as it is already isolated and shunned by many of the programs that contest all the other events. Covid restrictions caused many meet directors to further eliminate opportunities for competition. Additionally, the move of the meet from it's traditional east coast location made what is normally an easy trip in the region that grows the event at its highest level of quality and quantity, to one far away and without a base of support to fill a field. Regardless, any meet is better than the alternative.
15 young men and women entered this year's edition and 14 are expected to start beginning at 10:30 am PT. How can you follow the action? Easy, use these links for the Live Stream and Live Results.
The women's race should have been the more competitive of the two 3000m championships, but the withdrawal of US#1 Caelin Sloan (SC) because of a foot injury reduce the top end possibilities. What was going to be a 3-way battle now is reduced to a head to head between Madison Morgan (TX) & Adeline Johnson (CA), ranked #4 & #6 at 3000m. Athletes who may surprise include Mia Priore (NY), Shannon O'Brien (NY) and Talia Green (CA).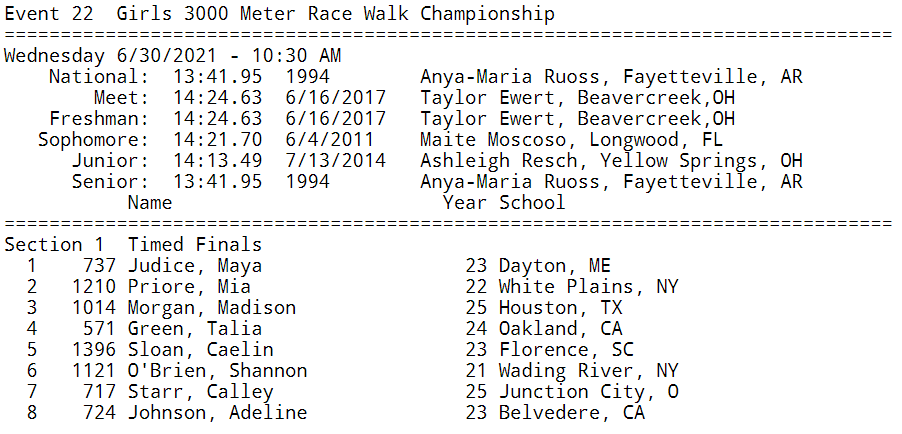 On the men's side, the class of the field is Ryan Allen (NJ), who is US#2 at the distance. If his name sounds familiar, it's because his brother Sam just finished 6th at 20 km in the US Olympic Trials and was the 2019 & 2020 HSRW Athlete of the Year. So, good performances are in the family. Challengers for the title should come from Lucien Beardsley (ME), Isaac Gray (NY) & Abraham Goldslager (OH).